General information for visitors
Information / Coronavirus
According to the current legal situation, an opening of our houses is possible depending on the local seven-day incidence.
The Würzburg Residence is open at present (no guided tours).
An online reservation via our reservation website is required for the visit (maximum 2 days in advance; booking deadline for the next day is always at 5 pm).
After a successful reservation, you will receive a confirmation which must be presented at the time of your visit. Unfortunately, admission without this confirmation is not possible.
Please take into account waiting times and restrictions such as altered routes or room closures.
Unfortunately, the Tuscany exhibition and the Court Church cannot be visited until further notice.
The official hygiene and conduct rules of course apply for visits to all the sights and notices will be posted in each place as a reminder.
Here you will find a list of currently open/ closed houses as well as FAQs for visiting our sights during the restrictions due to COVID-19.
Current information / Accessibility of the Court Garden
Please use the gates at the Hofkirche, Rennweg and Balthasar-Neumann-Promenade for your visit to the Court Garden. Construction work is currently underway to renovate the paths in the English section of the Court Garden. The waterbound path surfaces still have to harden and the path-accompanying seedlings have to germinate before the areas can be used. The already completed areas of the English part will remain accessible to visitors. We ask for your understanding.

Information for people with a handicap
Here you will find some information to prepare your visit to the Würzburg Residence if your mobility is restricted or if you are visually or hearing impaired.
Registration for groups
Due to Covid19 there are no guided tours for groups possible.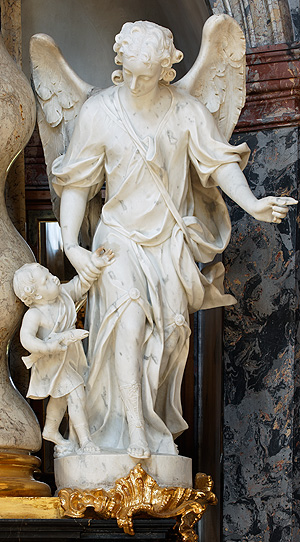 Plan of the Würzburg Court Garden
Here you will find a plan of the Court Garden.
Photographs and videos
Photography and video recording is unfortunately not permitted in the Würzburg Residence and the Court Chapel. Photos and videos may be taken for personal use only (not for publication of any kind) on the square in front of the Residence and in the Court Garden. Special permission is required – and there may also be a charge – for all photography and films taken for further use, as well as for the flying of drones /multicopters.
Bulky objects
No large bags (from 35 x 30 x 12 cm), rucksacks or bulky objects may be taken into the Residence. These may be left in the free lockers (deposit 1 euro).
Free buggy hire
For conservational reasons you may not take your child's pram or buggy into the exhibition rooms of the Residence. Free buggies are available for the duration of your visit.
Dogs
No dogs or other animals may be taken into the Residence. Unfortunately, we cannot offer supervision for animals brought along. Please keep dogs on an lead in the Court Garden.