Things to know about your visit
Information for people with a handicap
Here you will find some information to prepare your visit to the Würzburg Residence if your mobility is restricted or if you are visually or hearing impaired.
---
Short film about the Würzburg Residence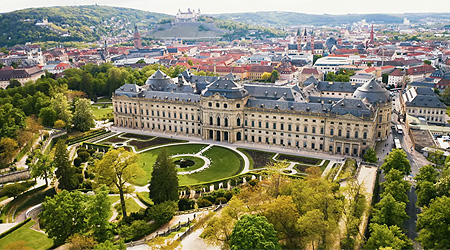 Through spectacular aerial shots and impressive interior views, we give you exclusive insights behind the walls of the Würzburg Residence and a great view of otherwise hidden details in this short film. The magnificent Court Garden also comes into its own here in a special way:
to the film "Residenz Würzburg" on YouTube
---
Registration for groups
For organisational reasons, we ask school classes in general and other travel groups of 15 or more to announce their arrival by e-mail at sgvwuerzburg@bsv.bayern.de. Registrations of smaller groups are not necessary. Please note that visitors will be guided in the order of their arrival and that waiting times may occur despite registration.
Plan of the Würzburg Court Garden
Here you will find a plan of the Würzburg Court Garden.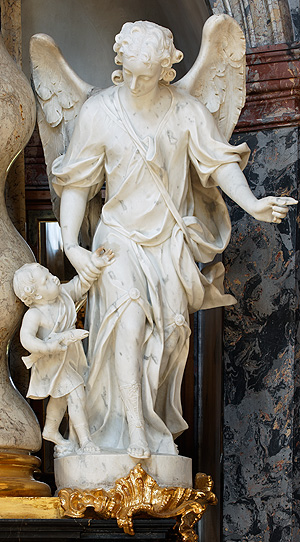 Photographs and videos
In the Würzburg Residence, in the Court Church, on the square in front of the Residence and in the Court Garden, photography and video recording are permitted for private purposes only (i.e. no publication of any kind). However, photography and filming are not permitted during the guided tour.
Special permission is required – and there may also be a charge – for all photography and films taken for further use, as well as for the flying of drones/ multicopters.
We also provide you with image and film material that you may use free of charge on your own website under certain conditions; click here to download image material or download footage.
Wi-Fi
Free Wi-Fi is available in the museum shop, the Princes' Hall, the Garden Hall and in parts of the Cour Garden, among other places.
Bulky objects
No large bags (from 35 x 30 x 12 cm), rucksacks or bulky objects may be taken into the Residence. These may be left in the free lockers (deposit 1 euro).
Free buggy hire
For conservational reasons you may not take your child's pram or buggy into the exhibition rooms of the Residence. Free buggies are available for the duration of your visit.
Dogs
No dogs or other animals may be taken into the Residence. We cannot offer supervision for animals brought along. Please keep dogs on an lead in the Court Garden.